How It Began
In the year 2009, in different parts of Mumbai, three new mommies unknown to each other, believed that to grow their children as happy, successful, emotionally balanced individuals they would need to consciously make parenting their priority. That establishing secure attached relationship in the formative years, coupled with age appropriate exposure to culturally rich environment will ensure stronger roots for holistic growth.
In 2011, they crossed each other's path. It was their children who became friends and got the mommies together. Grooming Babies was then a seed idea in one of their minds, a concept that resonated with the other two.
On November 1, 2012, Grooming Babies was officially founded with the mission to empower every parent secure their child's childhood. The trio believed that practice of attached parenting, parent involved play and early development of healthy ethnic pride can nurture children's psychological wellbeing, making them emotionally secure grown-ups.
The Growth Phase
As a Company, Grooming Babies grew organically, its work being directed by the needs of conscious parenting and the prevailing market gaps.  In the initial days, the company hosted parenting workshops and conducted dramatised storytelling sessions. One of its initial productions RAMLEELA – Relive the Story is now a widely appreciated puppet drama, completing 7 seasons. In 2016 this EduDrama was recognised as 'Maharashtra Ki Maha Ramleela' by ABP News.
Cut to the Present
Over the years, Grooming Babies has carved a niche for itself. The company has hosted over 150 shows of its EduDramas at cultural theatres, schools, children activity centres, libraries, and museum, engaging over 1000 families.
The Company has four prominent Event IPs in form of EduFestivals. UNDER THE PEEPAL TREE, Dad-Child Festival being the oldest – running into 6 editions – and the most popular festival, drawing over 500 participants each year. Besides, the Company's INITIATIVES  span across different genre of content and engagement platforms that meaningfully touch all aspects of conscious and mindful parenting.
From a humble three member team, the Company now has 15 lead members based out of Mumbai, Thane and Delhi.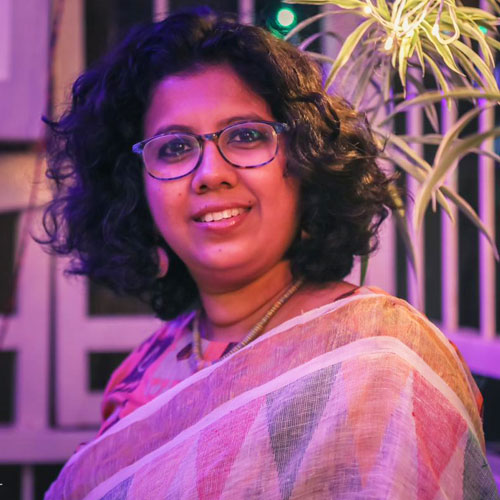 Oindrila Purohit - Founder Director
'Make a wish' is her favourite line. She believes 'wishes are horses' and 'everything is a possibility'.  A communication professional by training, a lecturer by passion, an author by chance and entrepreneur by choice, she is the creative brain of the organisation. A storyteller and dreamer, you will usually find her under a tree searching inspiration. Deeply concerned with the rise in detached parenting and lost childhood, she creates content and platforms that are catalysts of securing childhood and raising happy children.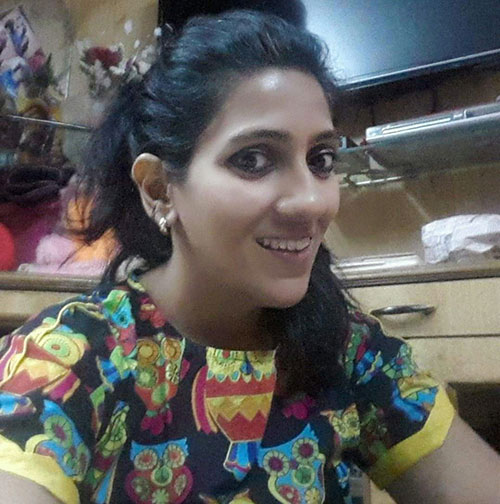 Veena Manoj - Co-Founder Director
To spot her, you must search for the busiest and the most hurried person at any Grooming Babies engagements. A go-getter, she comes with an extensive experience in managing operations of large format retail outlets. Known for her 'make it happen' skill and impatience for growth, she leads the organisation's operations, project execution and sales. Mother to a daughter, to those in her inner circle she is all about care and protective love. She is also an artist by training and an alumna of Sir JJ School of Art.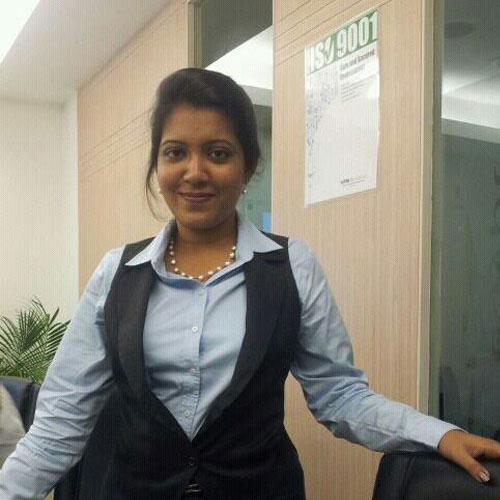 Pratiksha Seth - Co-Founder Director
Software engineer, trainer, professor, life coach, sums her professionally. In person, she is soft spoken, patient and ever optimistic. She is usually the go-to person for all personal and personnel counsel. You will usually find her networking with colleagues and work associates, sharing words of encouragement or patiently listing. No surprise then that at Grooming Babies she leads training, human resource, affiliations and B2B marketing. A mother of two, she enjoys being around children and all that centres her home.